I am a freelance digital media guy with lots of experience. If you need an old website upgraded, need to bring new products to market, or have found yourself stuck with a complicated problem, please give me a call. I'm here to help!
Marketing, Websites and SEO
I work in marketing mostly. Since the 90s I have made commercial websites, and the largest was for Seattle Marine.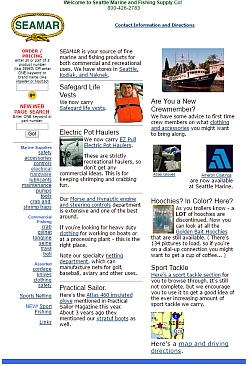 I also made sites for Grundens, Stormy Seas, Imperial (the immersion suit), Guy Cotten, NW Seaport, and others.
I still create and promote commercial websites and their content. I was pretty busy with marcoglobal.com.


Recently I remade the Smith Berger website and blended Marco into it.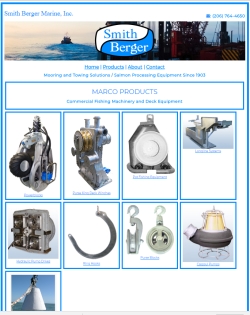 TOP
Print Media, Brochures, Flyers, Ads, Manuals.
I write copy, illustrate and photograph products for those websites I work on, and for catalogs and brochures. And I write and publish product manuals.

This trifold flyer for Marco Global came out really well. It makes a nice shirt pocket sized product catalog for handing out at trade shows or while walking the docks.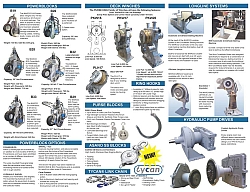 This is one of the latest products from Marco. There is a similar brochure for every product they make. I enjoy photographing the brand new, shiny industrial equipment.

TOP
---
Trade Show Booth Design and Execution.

Sometimes a trade show just needs a small table, a couple of chairs, and some brochures. Maybe a poster on the wall. Marco makes big, heavy, equipment, so sometimes it's impractical to bring the real product to the show (especially if you have to fly to the destination). So, for a show in Kodiak, I sent our guys up there with a pop-up banner that matched the brochure, and a couple of full-size cardboard cutouts. I was surprised at how inexpensive this was! And it looked great!



Here is what the big booth looks like with all the heavy equipment. I made product videos to run on the big screen TVs and I made a Giant "M" logo, that I think looks great. It pops from a distance.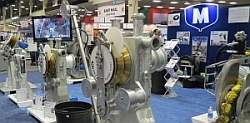 TOP
---
Promotional and Instructional Videos.
For Marco I made product promotional videos used in the trade show booths, and also on the websites, and I also made instructional videos, explaining the use and operation of the equipment. Here's a couple of examples, but there is more on the Marco Youtube page, which I made so that we could integrate all the wonderful GoPro footage we had gathered into our marketing.
TOP
---
I also make print catalogs.
I started with print media, in the days of waxing up layouts and adjusting image sizes on a copy machine, and cutting things out with scissors and X-Acto knives. It was so exciting to be there at the beginning of digital media, but things are so much easier now! My largest catalog was nearly 650 pages, and I can't imagine getting something that large completed without a completely digital system.
---
Update Older Websites. (It all comes back to SEO!)
Lately it's a big job to upgrade older websites for html5 and mobile compliance through responsive design. Everything is SEO. I mean that. The best way to get your product noticed in searches is to be thorough and complete. You can't cheat. At best, cheating is short lived.
Databases and Inventory Management.
I have managed large amounts of data, and built relational databases to manage inventory both locally and from afar.
Data Visualization.
Data Visualization has been my thing recently and you could see it at Marco Global until the project was retired. The way I present data combines my numbers side and my artistic side. This animation below shows a clip of one of my visualizations synchronized with on deck video. Nobody else has done this.


Please give me a call if you recognize that there is something I can do for you! 206-291-7634.
TOP
---
Family Histories
I have a hobby called Friendly Viking. My father passed away at 96 and I am glad I recorded him talking about his life. We all have stories that should be shared with future generations. Life is interesting if you are doing it right! I want to hear your story.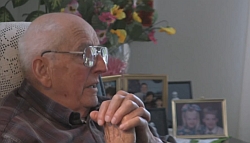 In 2016 I recorded my old friend, and favorite boss, Dave Thompson telling his life story.


Years ago I recorded my boss's dad, "Wild Bill" Crump, a retired pilot who flew P51s in Europe in WWII. That's what got me started. Unfortunately Bill passed away before I completed the project, but his family now has a record of him telling his stories in his own voice.


Would you like me to record your story too? Please feel free to contact me.
TOP
---
ARTS
My evenings and weekends have gotten attention through the years.
Alternative Midi Controllers / Interactive Musical Sculpture
My Speaking Orbs were at the EMP in Seattle for 5 years. It's my most established project. I had made them initially to be an instrument that an audience could play with flashlights as I performed onstage. Then, as usual, they evolved into a stand alone art installation, and then a "sort of" mobile installation at the emp. It's basically a wind chime that you play by waving your hands over the shiny orbs. It's very relaxing.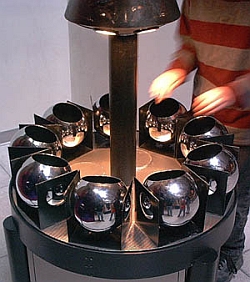 I've been fortunate to have had many wonderful collaborators and mentors over the years and have been involved with interesting projects that have appeared in places such as MTV and Sesame Street.

Below is a link to a segment from Sesame Street. My friend Mike Storie had built a midi controlled water fountain, based on a musical fountain he first saw while living in Berlin during the cold war. He needed some kid friendly controllers, so I built two eight foot keyboards for kids to jump on, and a push button controller, and a big, colorful drum pad. It was a lot of work, but seeing my kids dance around this on Sesame Street was worth it!


This is something I call Dreaming Head Number One. It's another midi controller, but it's based on sci-fi movies from the fifties. There are paired wires running up the inside of the dome, and you play it by wearing a glove with copper pads at the fingertips. There are also jacknife switches that are used to trigger loops. This made the cover of the "Scene" section in the Seattle Times.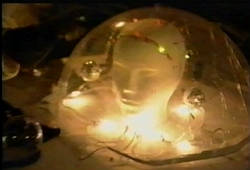 TOP
---
Music
I've always played and written music and I've been solo and also a member of a few bands. Most notable was UVC, The UltraViolet Catastrophe. Currently I mostly play guitar at home.


TOP
---
Aviation
Aviation is a keen interest of mine, and I am a private pilot who enjoys a nice day at an airshow.
---
Examples of My Work
Digital Marketing, SEO, SEM, Social Media Integration
Data Visualization, Motion Graphing
Brochures, Manuals, Ads, Catalog Making, Copywriting, Photography
Databases, Inventory Management, Purchasing
Trade Show Booth Design, Pop Ups, Full Size Cutouts
Video Documentaries, Promotional Videos, Instructional Videos
InDesign, Premiere, Creative Cloud, Tableau, Html5, CSS
My work has been seen on or in the following: MTV, Sesame Street, KOMO, KING, and KIRO TV, The Seattle Times, The Seattle PI, The Experience Music Project, The Center on Contemporary Art, and much more.
206-291-7634
e i n a r @ e i n a r . c o m
TOP